Email marketing was perhaps the fastest growing form of marketing on the internet during its earliest days.
And has seen a huge increase in the last few years due to the many affiliate marketers realizing its potential to send out additional information and promotions. It is cheap, convenient and even novel.
The ideas incorporated in the early days of this type of marketing weren't new, of course. Still today, the same basic advertising principals apply whether you are selling your own product or that of a affiliate network.
Marketing over email is a lot like direct mail marketing and in many ways it's like the marketing techniques used in newspapers and magazines. In that way the basic concepts and ideals haven't changed much since the early days of modern advertising, over two hundred years ago.
Understanding The Concept Of Email Marketing And The Benefits To Your Online Business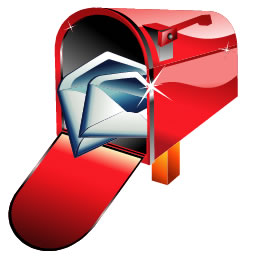 The concept involves capturing a person's attention with a grabbing image or a snappy headline. Once they've been lured into the finer details of the advertisement are revealed to them.
For example, you've no doubt had an experience (or a few hundred experiences) in which you were flipping through a paper or magazine and were stopped by a large "FREE"staring them in the face.
After all everyone would like to get something for free right!
Whatever was being marketed, there's little doubt that the email marketing message got across to the intended reader because you would have wanted to find out what exactly was free and what the catch was to get hold of it.
However today it is considered by many web servers across the internet that if a mail message has a subject heading of "FREE" then it will be flagged with a heavy spam penalty.
If you are using a service such as Aweber then you will be advised as to whether you email message is going to trip any spam filters before you send it to your subscribers.
Good Email Marketing Ensures Your Subscribers Will See And Open Your Sent Emails
Ensuring you have a snappy subject line that is completely relevant to want they have opted in for gets people to open the email message and then as a matter of course read the body of the email which will follow through on a sales pitch for your product or affiliate product.
As email applications became much better with all the latest technology and the internet grows faster and faster, the email message bodies of these emails became full of graphics and now they often resemble their magazine equivalents.
If you are using a mailing auto-responder service for your email marketing campaigns then you will be very aware of the many templates that are available for your to customize and change to suit your marketplace and subscribers interests.
Any company wanting to start an email marketing campaign can do so through varying yet similar tactics. It all depends on the business niche and what exactly it is they want to get across to their subscribers. Whatever the message is though, there is a question of where the email information is going to come from.
How To Collect Email  Marketing Addresses For Your Email Campaigns
Large companies have the ability to get this email information from their existing client databases or if they are just starting up they can use Opt-In forms that may be posted on their websites in a prominent position.
A common practice these days is to ask every customer for their email information upon selling them a product and then asking if they'd like to be on the mailing list. Another tactic is to simply attach the advertisement to another company's emails so as to attract their client base.
Setting Up your Email Marketing Campaign Templates
Once that's been decided the email and/or advertisement has to be designed. The design depends on the goal, but the concept stays pretty similar. Again, there needs to be an attention grabber and then a well written message.
Furthering that though, with email marketing there needs to be an appropriate selection of links that are provided especially if you are involved in affiliate marketing. Do not over do this though as you need to be supplying valuable information to your subscribers and not just selling.
Using An Auto Responder Service Is Usually The Best Option
Using specialized marketing software that you can either purchase yourself or using a mailing autoresponder service such as Aweber or Get Response which will then give you the ability to track exactly how many subscribers get your message delivered and how many people respond to it in any way at all.
The tracking can tell you things like how many times an email was opened, how many times a link was followed, and how often a sale was made after the link was followed, if you have your own product or a code supplied by an affiliate vendor.
That information is incredibly valuable and getting such exact numbers is unique to the internet age. That makes the fact that email marketing is so inexpensive which makes it that much more appealing to everyone that has an online business.
This is the first post in a series of 10 that we will be releasing to ensure you have the information you need as an affiliate email marketing expert, make sure you subscribe to our site feed so you don't miss anything.