If you want to increase your affiliate income there is another way you can do it with "CPA Marketing", but before you race off and join a CPA network you need to be aware of what CPA marketing can offer to you and your online affiliate business.
CPA marketing is relatively an easy to learn strategy that you can implement on your website. You don't need any college degree's to become involved in this and what's more? You can earn a lot of money just like any professional does who has a regular high paying day job.
So what does CPA marketing mean "Cost Per Action", which means that with every action completed by your website visitor, you get paid a specified amount.
Understanding How CPA Marketing Can Work For You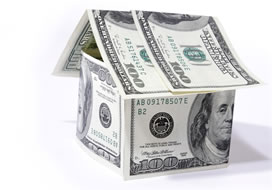 And for many affiliates the most attractive feature about CPA marketing, is that you are not required to sell anything.
You only have to direct targeted traffic to a client's web page and have them sign up with their email, ZIP code, or to try a free download such smiley's or toolbar. They can also fill out online forms with more complete information like phone numbers, addresses, education levels, and current income.
No Need To Sell Any Products To Make Money Online With CPA Marketing

Having to sell your own product in this time of worldwide economic recession can be a very daunting task, so being a traditional affiliate marketer is proving for many to be a hard option and many are now turning their interests to becoming a CPA marketing affiliate.
You can make easy money in this particular field. But before you can submit your application, you have to have your own website (And Not Still Under Construction), and if you don't know how to build one, you can simply register a domain name and get a hosting account at Hostgator and setup up a WordPress blog or of course you can pay someone to build a site for you.
Finding Content To Populate Your CPA Marketing Blog Or Website
You can get content for your blog from many places such as SpinReadyPLR (Sold Out) or even Ultimate PLR Articles which specializes in supplying blog content and at last count had over 29,000 niche articles you can use. Once you have completed all of that all you will have to worry about is your application to your selected CPA network being excepted so you can start making some money online.
Because without a website in which you can lure possible traffic to your CPA offers, it will be hard for you to get accepted by any of the CPA networks that will provide you with clients.
Another important thing to remember after you are registered with your chosen CPA network is to get the links and HTML codes of the offers you will be promoting and embed it on your web page or blog post. This way you will get maximum exposure for the offers you are promoting.
An excellent way to get massive exposure and simplify the process of managing your ad campaigns is by using a program called Max Banner Ads Pro, there is a free version as well as a paid version.
You Simply Need To Direct Traffic To Your Online Site
After everything is up and running, you can now start earning some money through CPA Marketing by directing traffic to your web page through article marketing or link building and get them to interact with your various CPA offers. Every action done by your visitor will be credited to you so you have to make your website eye-catching and interactive.
There are so many means with which you can direct traffic to your web page. You can have article submissions, buy leads, or use Google AdWords and do search engine submissions.
Although the monetary reward may be a little less for actions or leads compared to product or service sales, nevertheless, the conversion rates are significant and regular, rather than having your income rely on the number of sales you can actually generate.
And if you are wondering if a lower incentive and higher conversion percentage weighs up, one way to know is by asking somebody you know who is already enjoying a career in CPA marketing and whether or not it actually works to make money online.
You can do a more extensive research about CPA marketing on the internet in order to learn as much valuable information which you can use if you are interested in starting as a affiliate in CPA marketing, or you can subscribe to our site feed so that you know when we post more information about CPA marketing for you to benefit from.
There's a lot of possibilities and strategies that you can use with CPA Marketing, and you should start reaping profits from it, today. The simplest way is to just take action and get started.
Please post you comments below so that we can help you get started and make money online with CPA Marketing.